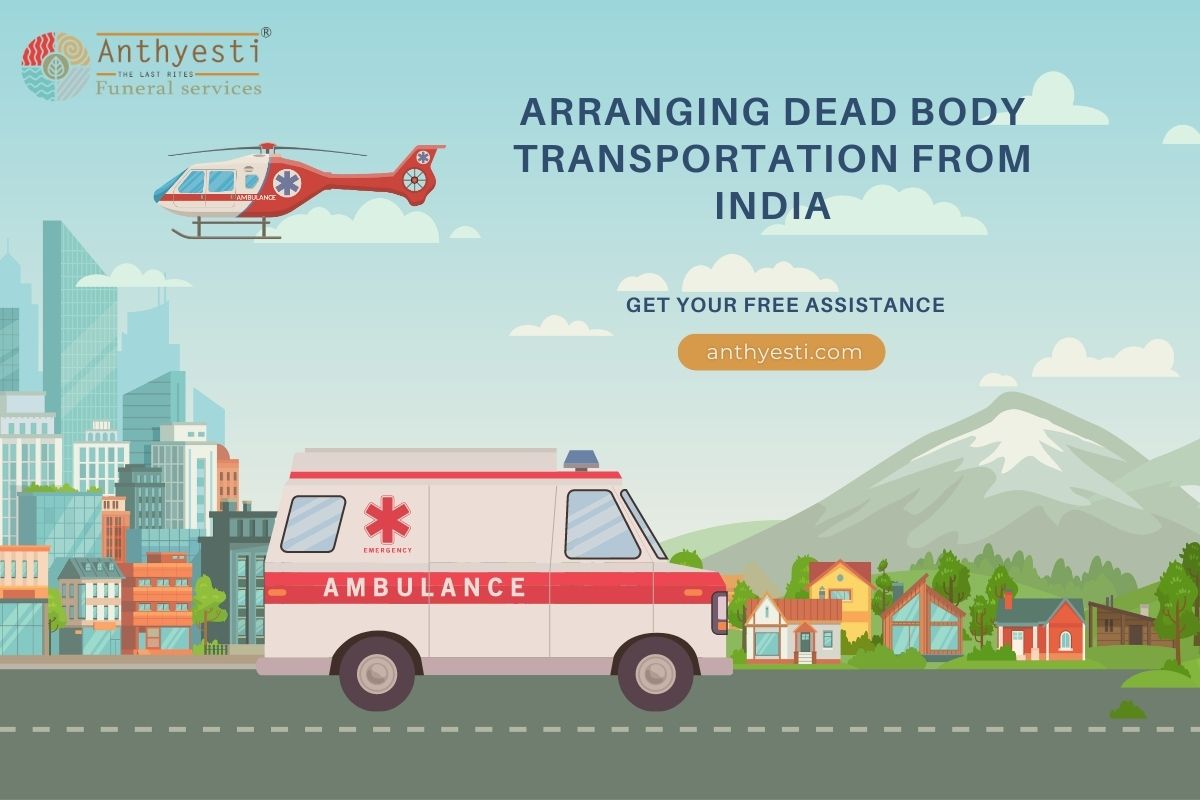 Arranging Dead Body Transport from India? Here's What You Need To Do
Mourning a lost loved one can be even more difficult when they are in another country. Fortunately, there are companies and procedures that can help facilitate the transportation of a deceased body from India to its final resting place. Here, we provide helpful tips on arranging dead body transport from India.
Obtain necessary documentation from the local Indian authorities.
The first step in arranging dead body transport from India is to locate all the necessary legal paperwork. This typically includes a death certificate, post-mortem report, 'no objection' letter and other documents that have been issued by local Indian authorities. To help speed up the process, contact a professional funeral service who can assist in securing these documents and preparing them for transportation.
All documents must be translated into English and copies of them must be presented to the embassy or consulate of the country that the deceased is being transported to. The paperwork should include information proving the identity of the deceased and confirming authorization from the next-of-kin to transport the body. Additionally, other items such as a will, proof of entry into India, an embalming report, an export permit, burial at sea permit and transit visas may also be needed depending on specific regulations imposed by different countries.
Because of the complex bureaucracy involved and potential delays that can occur while trying to obtain the necessary documentation, it's advisable to hire an experienced funeral director. They will save you time, money, and confusion in getting the paperwork together and ensuring that everything is done accurately and according to protocol. Additionally, they can help provide advice on other issues related to transporting a deceased body such as insurance coverage for an international shipment, cost of repatriation, embalming policies at home and abroad, preparation for cremation or burial, etc.
Contact a funeral service provider for India and its destination country for additional help and advice on local customs, regulations and services available.
Funeral service providers in India and the destination country can help to arrange for the transport of a deceased individual's remains. They can provide additional advice on local customs, regulations and services available such as embalming and refrigeration. Additionally, they will be able to advise on the costings involved in arranging any necessary post-mortem examinations or certifications that may be required by certain countries upon entry.
Each country has its own rules, regulations and procedures that must be followed with regards to the transport of dead bodies. It is therefore important to contact a funeral service provider in both India and the destination country for guidance on local customs and policies. In addition, other administrative requirements such as obtaining customs entry approval or certified documents may also need to be arranged. By involving local providers in both countries, it can make the process much smoother and easier to handle at what is already an emotionally difficult time for any family member or friend.
When transporting corpses from India to other countries, it is important to note that the Ministry of Health and Family Welfare stipulate that embalming and proper sanitation must be done prior to any international transportation. This must be done in certified laboratories local to where the body is located before shipment takes place. The body must also be placed in a suitable hermetically sealed coffin or casket with two handles allowing for the easy transfer of the corpse upon arrival at its destination. Depending on which country is receiving the dead body, other documentation requirements may need to be arranged such as a Certificate of Death/Cause of Death, Official Government Embalmer's Certificate and a Viewing Permit (if required). All these requirements should be discussed with local funeral services providers in both India and the destination country before any arrangements are made.
Familiarize yourself with any embalming, cremation or repatriation regulations in both countries.
Embalming and repatriation regulations differ country to country. It is important to be aware of any requirements or regulations in both India and the destination country prior to arranging the transport of the deceased individual's remains. This will help avoid unnecessary delays or extra costs caused by unforeseen circumstances along the way.
Some countries may require that a body be embalmed in order to transport it, especially if the flight or journey from India to its destination is long. It's important to research maritime or air regulations for both countries and check for any embalming requirements. Some countries like Australia require that all human remains must be repatriated within 48 hours of death with no exceptions. Additionally, cremation documentation and records need to be obtained prior to transportation, depending on the country's regulations. It's important to familiarize yourself with the rules and requirements in both countries before arranging the transport of a dead body from India.
Make sure a doctor has properly completed a Medical Certificate of Death so the correct paperwork is accepted by both countries during transport and release at the border points (if applicable).
A doctor must complete a Medical Certificate of Death that includes all the details related to the deceased's death and analytical reports. This must be accepted by both India and the necessary foreign country in order to smoothly arrange dead body transport. Additionally, if entry into another country requires medical clearance, they may request a doctor's certified statement or laboratory test reports on the cause of death and whether it was contagious or not. Depending on the country, some may also require an embalming certificate as well as permission for cremation (if applicable). Moreover, other documents may be necessary depending on the country, such as a no-objection certificate from air/railway authorities in India if transport is by rail or air. In some cases, both countries must provide consent forms and health clearance certificates. Foreign governments may also request medical records (in English) of the deceased before issuing a visa for the body to enter into their country and release it at the border points if necessary. It's important for family members to keep all documentation regarding the cause of death. Additionally, a brief account of what happened should be submitted with relevant records during the application and visa process.