Cremation Service in Swarga Vatika Crematorial Services
End-to-End Cremation Service Provider in Swarga Vatika Crematorial Services
Swarga Vatika Crematorial Services
In Nallasopara, Mumbai, Swarga Vatika is a high-end crematorium and provider of funeral services. Operating over a 7-acre expanse since 2015, its goal is to provide the departed with a respectable farewell.

The facility features many indoor air-conditioned halls that are furnished with state-of-the-art gas and electric crematoriums that were imported from Germany and Italy. For effective and environmentally responsible operation, every crematorium has features for controlling temperature and emissions. On the LCD screens lining the hallways, mourners can monitor the most recent developments.

A group of professionally qualified employees at Swarga Vatika help families carry out the last ceremonies, rituals, and cremation process in accordance with their religious beliefs. Conveniences for family members attending the funeral include parking, CCTV surveillance throughout the property, and drinking water that has been filtered.

Due to its upscale facilities, skilled staff, and convenient procedures, Swarga Vatika has emerged as the suburbs of Mumbai's go-to cremation facility. It seeks to offer individualised, respectful farewell services to people from all socioeconomic backgrounds.
We provide end to end Cremation services IN SWARGA VATIKA CREMATORIAL SERVICES
Complete cremation services pandit/priest service available throughout india. We have a team of professionals that will stand by you during this tough time and help you make sense of it all. To provide your loved one the best burial possible, the anthyesti staff is committed to respecting your sentiments and expectations. Members of our team will be present to assist and prepare everything for you.
WHAT SWARGA VATIKA CREMATORIAL SERVICE OFFERS
SWARGA VATIKA CREMATORIAL SERVICES

Documents Requirements
What to do once You reach the "cremation ground" ?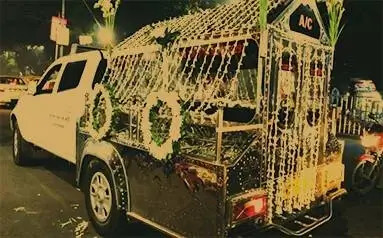 We provide fully equipped dead body carrying van to transfer dead bodies all over India. In unfortunate times of the death of near and loved ones when the family is looking a dead body van service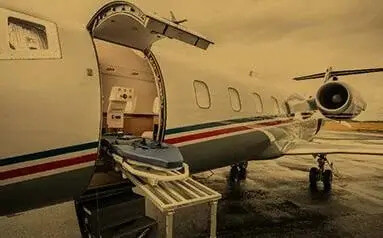 It can be a harrowing experience to witness the death of a loved one. Along with the grieving process, you will also have to deal with the responsibility of organizing a funeral service.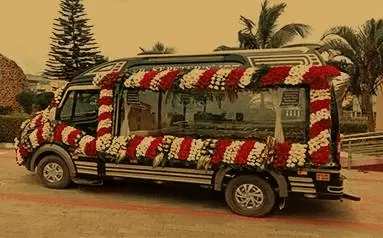 The demise of your loved one can be one of the most challenging times of your life. On top of losing the person, planning and performing a funeral service becomes an extra burden.
It cannot be a comfortable experience to lose a loved one. It is a long grieving process, which usually has the funeral proceedings involved, as well.
Closest landmarks to Crematorium
Hospitals near Crematorium
LAVINA HOSPITAL, Kinemedics Physiotherapy & Rehabilitation Center, Sri Balaji Family Health Clinic
Temples in Thirmalgiri, Hyderabad
Angalaparmeshawari masanakali, Sree muthyalamma temple, Sri Aadhi ParaShakthi Temple
What is the opening and closing times of Swarga Vatika Crematorial Services ?
Swarga Vatika Crematorial Services will be opened for 24 Hours
What time of the month is the facility closed for maintenance??
 Swarga Vatika Crematorial Services open 365 days in a year. If any repair work is going on than a formal announcement shall be done in the newspapers.
What is the time taken for burning in Swarga Vatika Crematorial Services ?
  1-hour slot is allotted for electrical cremation. It generally takes about 1 to 1.5 hrs for burning based on the body condition. It takes 2- 3 hrs for wooden cremation.
Is there a queue for the chullis? What is the process of waiting time in Swarga Vatika Crematorial Services ?
Yes, but queue is based on the number of people who is already waiting before you because Swarga Vatika Crematorial Services follows first come first serve priority.
What is the general wait time expected once a person gets into the Swarga Vatika Crematorial Services cremation ground ?
Along with your pooja etc. expect to finish within 3 hours. After the burning of the deceased is done either you wait for an hour to get the ashes or you can come to collect it later.
Is there any VIP facility available? How can it be availed?