Dead Body transport in Halasuru
Dead Body transport By Air/Road/Train
Let Anthyesti Take Care Of The Efficient Dead Body Transportation
It cannot be a comfortable experience to lose a loved one. It is a long grieving process, which usually has the funeral proceedings involved, as well. Amidst all the chaos, you will have to take the responsibility of conducting a memorial service. At such a time, if you do not have the right help, things could easily get haywire. Anthyesti would like to make things relatively smoother for you. Our professionals are trained to provide the support you will need through the funeral proceeding, which would also include dead body transfer.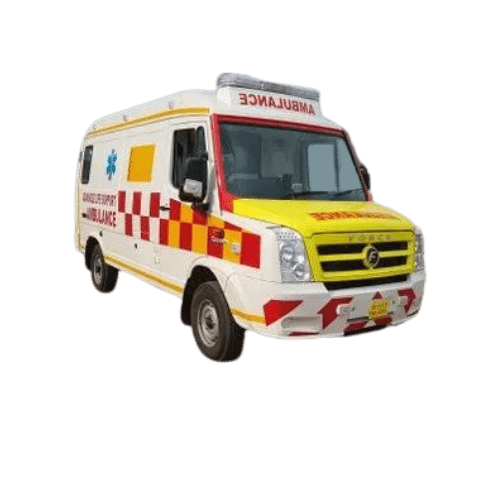 Dead Body Transportation by Road
Anthyesti advises people to avail of a dead body transport vehicle in bangalore and uses a roadway if the distance is less than 500 kms. Above this distance, the time of travel can increase and airlift is a better option. Bangalore is well connected by roads and a dead body ambulance in bangalore can be used along with a freezer box to carry the body to the deceased's home.
Dead Body Transportation by Train
Transporting dead bodies is a complex process and at times, cities with better access to trains are better suited for train transfers. The entire process of documentation is similar to that of a plane for train transfers as well. Once approved, one can approach the cargo department of the train which will help put the coffin in the cargo section and accomplish the transfer.
Dead Body Transportation by Air
After securing all the required documents including identification and medical certificates one can avail of a dead body transportation service in bangalore like anthyesti to take them to the airport. In a plane, dead body transfer is accomplished through air cargo and one needs to connect with the airline's cargo department and get it transferred in a coffin. A dead body ambulance in bangalore will help you transfer the body to the airport.
Dead Body Transportation process
Documents Required From Your End
The Steps of Repatriation of Mortal Remains Include:
1. Clearance from hospital authorities.
2. Obtain a police NOC: Obtain a police NOC in the format for blood relatives or custodians.
3. Obtain a packing/embalming certificate – Get a packing certificate and coffin & embalming certificate from the mortuary.
4. Get the airway bill /cargo booking
Crematoriums Near Halasuru:
Hospitals in and Around Halasuru:
Anyone can arrange Air transportation for a dead body personally?
No Airlines will not approve, certified Funeral home directors like Anthyesti or a specialized transport company. only can arrange for domestic or international dead-body Transportation Services.
How Deceased Body will be transported through Airlines?
The certified Funeral director will complete all the paperwork and they will book the airline ticket to the destination, Body will be placed in a specialized container and shipped into the cargo at the destination another certified funeral director will submit all the required documents and they will get deceased body hand over.
Is it necessary to contact two Funeral services while shipping bodies between two countries?
Not every time. If your contacting well-established funeral home or funeral directors like Anthyesti Funeral Services, they will be contacting their partners on the other destination, and dead body transportation will become easy.
What are the Documents required for Domestic Sector Dead Body Transport?
Original Id Proof-Like Aadhar card, Voter Id, Driving License.
Embalming Certificate
Coffin Certificate
Complete Details of the consignee who will be receiving the body at the destination.
Domestic Sector Documentation
What is dead Body transportation?
Dead-Body Transportation is nothing but transferring deceased bodies or human remains from one place to another place. You chose of transferring the body through Road, Water, or Air.
Is transporting Human remains by train can be cost-effective?
Better choose to ship by train. only when the same train is connecting between both ends. Then this can be a good option, choosing experienced and well-established funeral directors like Anthyesti Funeral service will make this process easier.
Is it necessary to do Embalming before shipping the human remains?
Each state or country has a different requirement, embalming is a necessary procedure if you ship human remains internationally. Many of the countries will not allow any human remains to their country without the proper embalming and coffin packing certification.
How difficult is it to ship human remains internationally?
Each country has their policies on human remains transportation, if your contacting specialized Funeral home or Funeral directors Like Anthyesti Funeral Services then the process will become easy. They will be familiar with the procedures and also, they will directly contact the partners from that country(destination). They will collect the body on behalf of the family.
The procedure of Dead Boy Transport Service by Road?
If you're transporting within 24 hours then embalming will be not necessary, but using the proper freezing technique is a must and should. If the transportation takes more than 24 hours embalming is required. Then you can choose AC, Non-AC ambulance or Dead body carriers to Transport dead body by Road.
Why choose Anthyesti Funeral service for Dead Body Transportation?
Anthyesti Funeral services have been established in 2015, Anthyesti has experienced funeral directors all over India and also, they have certified partners all around the world. Anthyesti has handled more than 1000 domestic – dead body transportation and also more than 500 International dead body transportations.