Dead Body transport By Air/Road/Train
Let Anthyesti Take Care Of The Efficient Dead Body Transportation
India is a country of 130 crore people and Hyderabad is one of the major cities of the country. With such large numbers, the city sees thousands of deaths every year. With such a vast population, the city has seen over 1000 accidental deaths in the past year according to the statistics. During an unfortunate and untimely death, there are several things that anyone might think. During this tough time, Anthyesti understands the pain and mourning of the family and simplifies the process of dead body transportation in Hyderabad. But first, let's find the answers to some common occurring questions during the unfortunate event.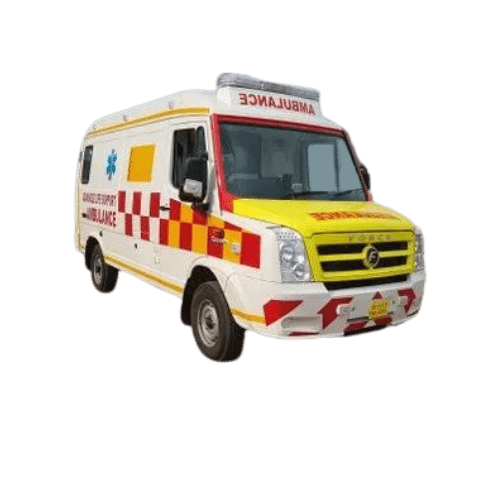 Dead Body Transportation by Road
Anthyesti advises people to avail of a dead body transport vehicle in Hyderabad and uses a roadway if the distance is less than 500 Kms. Above this distance, the time of travel can increase and airlift is a better option. Hyderabad is well connected by roads and a dead body ambulance in Hyderabad can be used along with a freezer box to carry the body to the deceased's home.
Dead Body Transportation by Train
Transporting dead bodies is a complex process and at times, cities with better access to trains are better suited for train transfers. The entire process of documentation is similar to that of a plane for train transfers as well. Once approved, one can approach the cargo department of the train which will help put the coffin in the cargo section and accomplish the transfer.
Dead Body Transportation by Air
After securing all the required documents including identification and medical certificates one can avail of a dead body transportation service in Hyderabad like Anthyesti to take them to the airport. In a plane, dead body transfer is accomplished through air cargo and one needs to connect with the airline's cargo department and get it transferred in a coffin.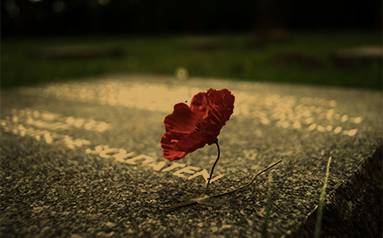 The death of your loved one is not easy to take it. The emotion and the discomfort are something that cannot be explained in words. Even though death is the truth it is hard to accept and move on.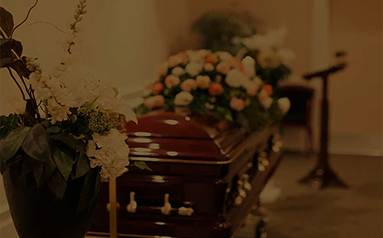 Death is the truth of life that no one can escape. But it is difficult to accept when someone passes away. It is a challenging hour for the entire family, both emotionally and mentally.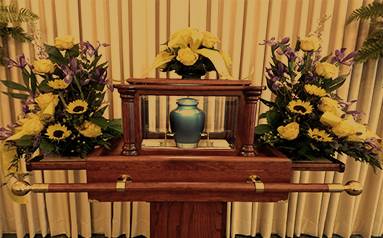 It holds great significance in our Hindu beliefs and scriptures. The family must perform all the related cremation rituals for the peaceful passing away of the deceased from the world to the next realm.
The freezer box helps preserve the body of a loved one for few hours till the time the last rites are performed. The freezer boxes are designed in a way that family and friends can view the deceased and pay regards
What are the different types of dead body transport vehicles?
The main vehicles used to transport deceased individuals are hearses, hearse vans, and ambulances. A traditional hearse is an elegant, somber vehicle that resembles a large sedan or limousine. Hearse vans offer more practicality and space, with a cargo area to carry a casket. Ambulances are primarily for medical transport but can also serve as a simple and efficient transport for a body. Some other types of transport are funeral coach buses for multiple family members, flower cars to carry arrangements, and private transport like aircraft or boats. Overall, the vehicle type depends on factors like budget, distance, and number of passengers requiring transport to the funeral location.
What is that procedure to transport a dead body by air?
To transport a body by air, the funeral director must complete paperwork including a death certificate, burial transit permit, and embalming certificate if applicable. The body must be safely encased in an approved shipping container. Airlines have specific regulations for transporting human remains so the container must meet dimensional, weight, and labeling requirements. Once cleared for takeoff, the container is treated with care and respect like any passenger. Upon arrival at its destination, the receiving funeral home will claim the remains and oversee transfer to the site of the burial or cremation service. With proper documentation and container, transporting a body by air is an efficient option for distant final resting places.
Are dead bodies transported on the same normal airplanes?
Yes, dead bodies are typically transported on normal passenger airplanes along with regular luggage and cargo. Most airlines have policies in place to handle transporting human remains in a respectful manner. The body must be prepared by a funeral home according to airline regulations and enclosed in an approved shipping container. It is loaded onto the aircraft like standard checked baggage but kept in a separate, designated section. The remains are treated with care by airline staff during the flight and unloading process. From the outside, it looks like a normal piece of luggage. Passengers on the flight are generally unaware that a body is being transported in the cargo hold area below. The process allows efficient transportation without disturbing passengers.
Anyone can arrange Air transportation for a dead body personally?
No Airlines will not approve, certified Funeral home directors like Anthyesti or a specialized transport company. only can arrange for domestic or international dead-body Transportation Services.
How Deceased Body will be transported through Airlines?
The certified Funeral director will complete all the paperwork and they will book the airline ticket to the destination, Body will be placed in a specialized container and shipped into the cargo at the destination another certified funeral director will submit all the required documents and they will get deceased body hand over.
Is it necessary to contact two Funeral services while shipping bodies between two countries?
Not every time. If your contacting well-established funeral home or funeral directors like Anthyesti Funeral Services, they will be contacting their partners on the other destination, and dead body transportation will become easy.
What are the Documents required for Domestic Sector Dead Body Transport?
Original Id Proof-Like Aadhar card, Voter Id, Driving License.
Embalming Certificate
Coffin Certificate
Complete Details of the consignee who will be receiving the body at the destination.
Domestic Sector Documentation
What is dead Body transportation?
Dead-Body Transportation is nothing but transferring deceased bodies or human remains from one place to another place. You chose of transferring the body through Road, Water, or Air.
Is transporting Human remains by train can be cost-effective?
Better choose to ship by train. only when the same train is connecting between both ends. Then this can be a good option, choosing experienced and well-established funeral directors like Anthyesti Funeral service will make this process easier.
Is it necessary to do Embalming before shipping the human remains?
Each state or country has a different requirement, embalming is a necessary procedure if you ship human remains internationally. Many of the countries will not allow any human remains to their country without the proper embalming and coffin packing certification.
How difficult is it to ship human remains internationally?
Each country has their policies on human remains transportation, if your contacting specialized Funeral home or Funeral directors Like Anthyesti Funeral Services then the process will become easy. They will be familiar with the procedures and also, they will directly contact the partners from that country(destination). They will collect the body on behalf of the family.
The procedure of Dead Boy Transport Service by Road?
If you're transporting within 24 hours then embalming will be not necessary, but using the proper freezing technique is a must and should. If the transportation takes more than 24 hours embalming is required. Then you can choose AC, Non-AC ambulance or Dead body carriers to Transport dead body by Road.
Why choose Anthyesti Funeral service for Dead Body Transportation?
Anthyesti Funeral services have been established in 2015, Anthyesti has experienced funeral directors all over India and also, they have certified partners all around the world. Anthyesti has handled more than 1000 domestic – dead body transportation and also more than 500 International dead body transportations.