Dead Body Ambulance Services
Dead Body Ambulance Services
We provide fully equipped dead body carrying van to transfer dead bodies all over India. In unfortunate times of the death of near and loved ones when the family is looking a dead body van service near me and needs a hassle free transportation of the human remains from home to cremation ground or from hospital to home or to the cremation ground, we assure a hassle free hearse van service across India. Our dead body vans are well equipped and very well maintained to complete the last journey of your near and loved ones respectfully. Our service is available 24/7 to help you in your tough time.

Our team ensures the following things to offer help at such a time so that you do not have to go through other hassles.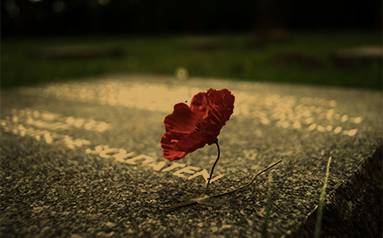 The death of your loved one is not easy to take it. The emotion and the discomfort are something that cannot be explained in words. Even though death is the truth it is hard to accept and move on.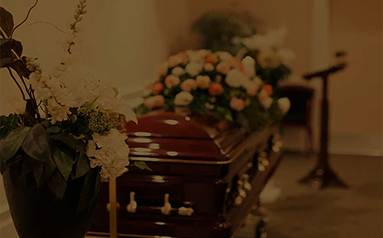 Death is the truth of life that no one can escape. But it is difficult to accept when someone passes away. It is a challenging hour for the entire family, both emotionally and mentally.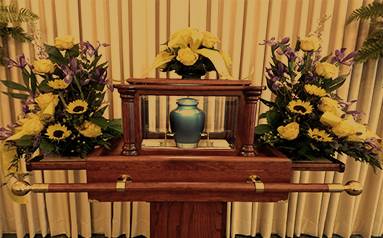 It holds great significance in our Hindu beliefs and scriptures. The family must perform all the related cremation rituals for the peaceful passing away of the deceased from the world to the next realm.
The freezer box helps preserve the body of a loved one for few hours till the time the last rites are performed. The freezer boxes are designed in a way that family and friends can view the deceased and pay regards
How much does air ambulance cost for dead body in India?
The cost of an air ambulance service to transport a deceased's body by air in India can range from ₹1,50,000 to ₹3,00,000 on average. However, the exact cost depends on several factors. Distance to be traveled, aircraft type, airport fees, and additional services like mortuary kits or medical escorts can all impact the overall price. Longer distances generally cost more. Charter aircrafts are more expensive than commercial airlines. Metropolitan cities like Mumbai and Delhi are on the higher end around ₹3,00,000 while shorter distance transports may cost ₹1,50,000-₹2,00,000. Obtaining multiple quotes and discussing the family's specific transport needs with air ambulance providers can help determine the suitable option based on budget.
Are all ambulance vans in Delhi air-conditioned?
Not all ambulance vans in Delhi are air-conditioned. While some of the more advanced ambulance services operated by private hospitals may have air conditioning, a large number of basic ambulance vans run by the government or charitable organizations do not have air conditioning, especially older vehicles. Lack of funding, infrastructure and maintenance are some key reasons why having universally air-conditioned ambulance fleets remains an aspiration and work-in-progress in Delhi. Ensuring basic life support systems is prioritized over comfort features like AC in resource-constrained public ambulance services.
Do dead body ambulance also decorate the van with flowers?
No, dead body ambulance vans in Delhi do not decorate with flowers. Ambulances that transport deceased individuals aim to provide dignified but basic transportation. The vehicles are equipped with metal stretchers, restraints, and storage for the body. The interiors tend to be sparse and utilitarian, focused on sanitation and ease of cleaning. While families may choose to adorn the body itself with flowers, wreaths, or religious items, the ambulance vehicle remains unembellished. The goal is efficient and respectful transfer of the deceased, not decorative embellishments on the transport vehicle. The solemn tone is maintained through the ambulance's simple but functional design to honor the dead.
What is the cost of a private ambulance service in India?
The cost of private ambulance services in India can vary depending on the type of ambulance, distance traveled, medical equipment/staff required, and other factors. Basic ambulances with minimum equipment and drivers may charge around Rs. 1500-2000 for short distances within a city. More advanced ambulances with paramedics or nurses and life support systems may charge Rs. 5000-10,000 for longer distances. Critical care ambulances with doctors and ventilators are the most expensive, charging Rs. 10,000-25,000 for intercity transfers. Many private hospitals also operate their own fleets so costs may be partially subsidized for in-patients. But generally ambulance costs in private sector are expensive for average Indians.
Can an ambulance transport a dead body?
providing medical care to the injured or ill patients, they serve an important role in transporting deceased individuals when required. Ambulances have storage and restraints to safely carry human remains to the hospital, mortuary, funeral home or cremation ground. The interiors are designed to be easily sanitized after transporting a body. Some ambulances even have separate partitions for live patients and deceased persons. Drivers are trained to transport the dead respectfully. Using ambulances allows for efficient transfer and avoids public distress especially in cases of unnatural deaths. Overall, transporting the deceased is an accepted and common function of ambulances.
How to find nearby dead body ambulance services
To find nearby dead body ambulance services, start by searching online directories or contacting local hospitals and mortuaries who often have tie-ups with ambulance services. You can also lookup services like 'hearse' or 'funeral coaches' that specialize in dignified transportation of deceased. Some key factors are 24/7 availability, well-maintained vehicles with appropriate storage and restraints, and respectful staff. Rates may be hourly or per kilometer. See if they have clear protocols for identity verification and documentation for transporting the body. Choose a service experienced in handling the transfer discreetly during sensitive times. Checking reviews and recommendations can further help identify reliable providers in your area.