Cremation Service in Hebbal
End-to-End Cremation Service Provider in Hebbal
We provide end to end Cremation Services in Hebbal
Complete cremation services pandit/priest service available throughout india. We have a team of professionals that will stand by you during this tough time and help you make sense of it all. To provide your loved one the best burial possible, the anthyesti staff is committed to respecting your sentiments and expectations. Members of our team will be present to assist and prepare everything for you.
What to do once You reach the "cremation ground" ?
Hebbal Crematorium Services Documents Requirements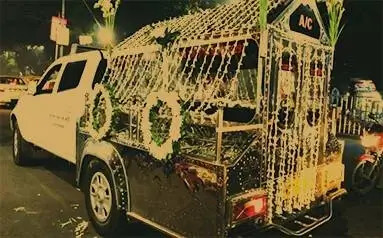 We provide fully equipped dead body carrying van to transfer dead bodies all over India. In unfortunate times of the death of near and loved ones when the family is looking a dead body van service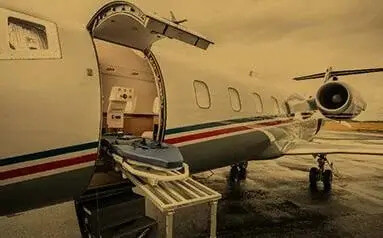 It can be a harrowing experience to witness the death of a loved one. Along with the grieving process, you will also have to deal with the responsibility of organizing a funeral service.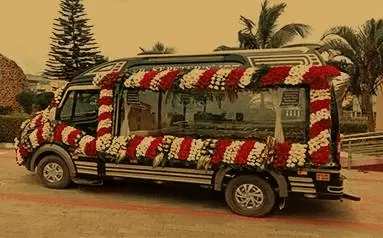 The demise of your loved one can be one of the most challenging times of your life. On top of losing the person, planning and performing a funeral service becomes an extra burden.
It cannot be a comfortable experience to lose a loved one. It is a long grieving process, which usually has the funeral proceedings involved, as well.
Closest landmarks to Crematorium
Skywalk Opposite Esteem Mall
Hospitals near Crematorium
Columbia Asia Hospital Hebbal, Bangalore, Buggi heart and lung care consultation center
Govt Health Centers near Crematorium
Govt Hospital- 3, Thimakka Layout, Coconut Garden, Cholanayakanahalli, Hebbal, Bengaluru, Karnataka 560032
Hotel Hibiscus Hebbal Bangalore- 381/32, 1st A Cross Rd, Shakthi Ganapathi Nagar, Hebbal Kempapura, Bengaluru, Karnataka 560024
Hotel Sunshine Suites, Hebbal, Bangalore- No.32, 3rd Main, 2nd Cross, Muniswamy Gowda Layout, Hebbal, Kempapura Main Road, Bengaluru, Karnataka 560024
Temples in Hebbal, Bangalore
Sree Kalyana Lakshmi Venkateshwara Temple, Yelu Mandamma, Shri Bhuvaneshwari Temple
Does crematorium provide freezer box?
No, If you need freezer box call us 9883318181 Visit Us
What time of the month is the facility closed for maintenance?
Hebbal Electric Crematorium open 365 days in a year. If any repair work is going on than a formal announcement shall be done in the newspaper. To know more about Freezer Box booking Click here
Is there a queue for the chullis? What is the process of waiting time in Hebbal Electric Crematorium?
  There is no queue as you are visiting the cremation grounds only after you have booked your slots online.
How many pandits or pujaris are there in Hebbal Electric Crematorium? What are their charges?
No pandits inside the Hebbal Electric Crematorium cremation grounds.
Does the Hebbal Electric Crematorium burial ghat provide free hearse services??
  sometime Govt. provided ambulances are available. 
What is bbmp electric crematorium online booking ?
  BBMP has made it mandatory to book cremation slots online before you can avail the burning facility at the cremation centres. In order to do Hebbal Electric Crematorium online booking. Else give us a call at +91-9883318181 and we shall do the needful.
What is the process to obtain the municipal Death certificate?
  During the collection of ashes or after the process of burning, you shall be given a acknowledgment receipt that needs to be given at your areas BBMP ward office (Birth and Death Dept) . It takes about 21 days to get the actual municipal death certificate. Its not a mandate that one has to cremate in the crematorium closer to the place of death. Cremation booking can happen at any part of Bangalore, as the cremation center manager will hand over the receipt to that areas BBMP ward office, who will intern submit the same at the deceased place of death BBMP ward office. Ultimately, it should be collected at your local area BBMP ward office only.