We offer well planned and organized ceremonies conducted after the cremation or burial. The Chauthi/Terahvi ceremonies is a mourning period, for one to pray as well as heal with their family and friends by their side. While you and your family is focused on being with your loved ones, our team members will take care of each arrangement from prayer hall booking to customizing food menu for your guests. We also provide services as sending invitations to friends and family, framing of the photograph, elegant floral decor, singers/artists for the prayer meeting, waiter services, and many more. Our team members are always just one call away.
Customized prayer hall booking service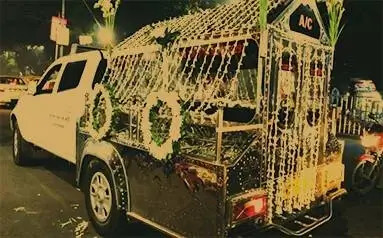 We provide fully equipped dead body carrying van to transfer dead bodies all over India. In unfortunate times of the death of near and loved ones when the family is looking a dead body van service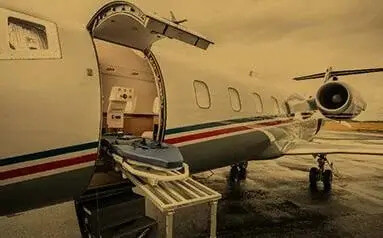 It can be a harrowing experience to witness the death of a loved one. Along with the grieving process, you will also have to deal with the responsibility of organizing a funeral service.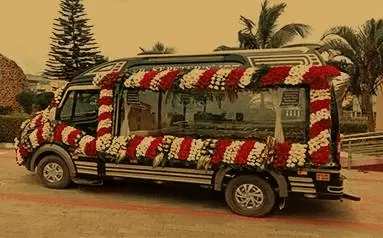 The demise of your loved one can be one of the most challenging times of your life. On top of losing the person, planning and performing a funeral service becomes an extra burden.
It cannot be a comfortable experience to lose a loved one. It is a long grieving process, which usually has the funeral proceedings involved, as well.
What happens in a funeral prayer meet ?
The Chautha/Tehravin/Pindadan/Tarpan/Brahman Bhoj ceremonies are an important part of the funeral of your loved one. We offer closely planned and organized services in the memory of your loved one. During such hard times, we want you to spend time with your family and friends. Our team of professionals will look after all the arrangements ranging from prayer hall bookings in Calcutta to customized food menus. Our services include creating and publishing personalized invitations, framing photographs of the deceased, organizing elegant floral decor, arranging for bhajan singers, server services, staff for managing, and much more. We assure you we will be a look awayThe last Journey respects the significance of all rituals and customs and will assist you with each one of them. Ceremonies like Shanti Puja, Pindadan, Tarpan, Brahman Bhoj, Chautha, and Tehravin hold a lot of value. There are several things to remember and arrange such as pandit services, samagri kit, bookings, decor, seating, lighting, and much more. We take care of the minutest of details. Anthyesti will provide you with all the guidance and support that you may need. Allow us to be a part of your families!
How to conduct the funeral meet online?
Considering the ongoing pandemic and the government rules and regulations, Anthyesti has introduced the initiative of prayer meetings via zoom. This service ensures the fulfilment of the social distancing norms and that each one of your loved ones, whether in remote places or across the country borders, gets to be a part of the service.
What kind of prayer halls can I book?
We offer personalized services for prayer halls. You can view the list of places that we can book for you to hold a prayer meeting in Kolkata. We offer bookings for Maths & Community Halls, etc. You can specify your requirements, and we will make sure that we deliver what you are looking for.
How many people can I call for a prayer meeting in Kolkata?
That depends solely on the venue you are booking. We have a list of places that you can book for a prayer meeting and with each venue.
How do you rate a funeral provider?
Before rating any funeral service provider you should check for : 1. look for their number of funerals serviced. 2. check for the media mentioning about them and their services. 3. Listen to their true testimonials like audio recordings. we hope that we have clarified the questions you had about the funeral services by these questions and answers. if you liked this article and it's informative please do share this article on your all social media channels and you can also connect to us through these following social links. Facebook: https://www.facebook.com/anthyesti/ website: https://anthyesti.com/