Anthyesti Funeral Service
Get The Best Funeral Services In India With Anthyesti
When a close and loved one passes away, Anthyesti Funeral Services steps in to take care of the rituals and provides structured solutions for all you would need.

Anthyesti strives to be among the top reputable, trustworthy, and individualised funeral care professionals for individuals of all faiths and ethnicities. We are a spiritually graced multi-religious organisation dedicated to meeting the unique needs of a diverse population with respect and compassion

Assist families in recognising and dealing with loss in a healthy way.
Для этого на официальном сайте ПИНАП
uaiato.com.ua
, первоначально нужно подтвердить адрес электронной почты и заполнить анкету.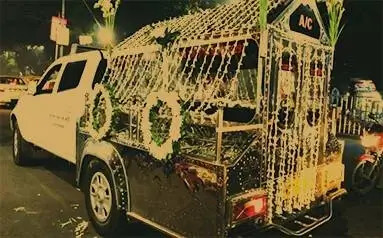 We provide fully equipped dead body carrying van to transfer dead bodies all over India. In unfortunate times of the death of near and loved ones when the family is looking a dead body van service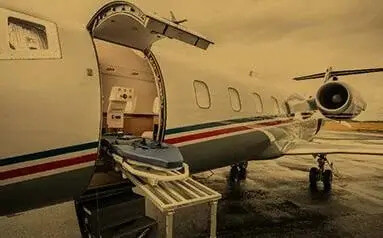 It can be a harrowing experience to witness the death of a loved one. Along with the grieving process, you will also have to deal with the responsibility of organizing a funeral service.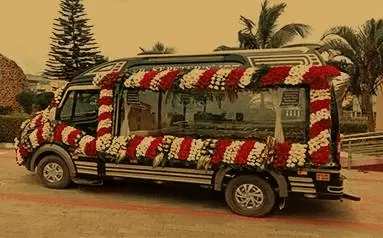 The demise of your loved one can be one of the most challenging times of your life. On top of losing the person, planning and performing a funeral service becomes an extra burden.
It cannot be a comfortable experience to lose a loved one. It is a long grieving process, which usually has the funeral proceedings involved, as well.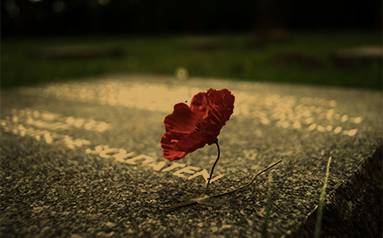 The death of your loved one is not easy to take it. The emotion and the discomfort are something that cannot be explained in words. Even though death is the truth it is hard to accept and move on.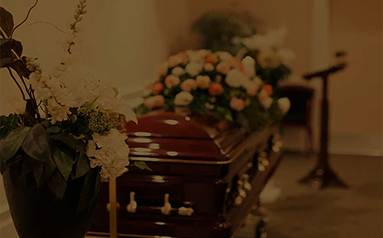 Death is the truth of life that no one can escape. But it is difficult to accept when someone passes away. It is a challenging hour for the entire family, both emotionally and mentally.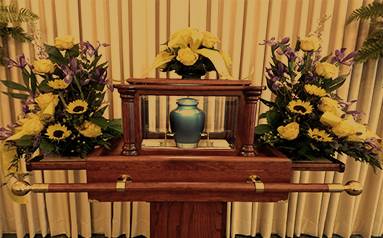 It holds great significance in our Hindu beliefs and scriptures. The family must perform all the related cremation rituals for the peaceful passing away of the deceased from the world to the next realm.
The freezer box helps preserve the body of a loved one for few hours till the time the last rites are performed. The freezer boxes are designed in a way that family and friends can view the deceased and pay regards
INTERNATIONAL REPATRIATION
Award Winner Publications
What is an essay? An essay is, in general any piece of writing that expresses
Blogs Buster Black-jack Online game Certification 100 percent free Black-jack To have Cell phones El
As a end result you'll look for no more under 7 diverse Blackjacks, really a
What Are Funeral Home Services?What Does A Funeral Director Do?
A funeral home is a company that specialises in providing cremation and related services to the deceased and their relatives. A planned mourning ceremony and funeral, as well as the availability of a venue for the facilitation of the funeral, are examples of these services. Visitation, a proper burial/cremation service, using a hearse to transfer the dead body to the mortuary location, funerary rites, or memorial service of the remains are all common features offered by a funeral home, which is often alluded to as a conventional funeral ceremony.
How Many Types Of Funerals Antyesti Offer?
Anthyesti Funeral Home offers three fundamental kinds of funeral services.
Immediate disposition: This refers to a direct manner of disposing of deceased human remains, such as burial or cremation.
Prolonged disposition: This type of disposal takes place over one or two days, where it necessitates the use of dead body carriage vehicles, hearse vans, freezer boxes, funeral assistants, and shraadh pandits to coordinate the process.
Funeral pre-planning: With funeral services, one has the choice of pre-planning their own or a dear one's last journey funeral. By doing so, they can ease their family of the burden of thinking about the details of funeral strategy far in advance.
How Long Will The Funeral Ceremonies Last?
This entirely depends on your personal preferences as different people come from different cultures, religions and have a wide range of beliefs. Anthyesti is a multi-religion organisation where we plan the entire funeral as per your needs and requirements!
What Does A Funeral Director Do?
They arrange and organize the service locations, as well as coordinate for decorations and conveyance. Using hearse vehicles, premium funeral services, and priests, funeral homes directors offer top services for post-death associated rituals.
Will We Get Our Pet's Ashes?
It is frequently determined by the crematorium's protocol. However, if you choose a beloved pet incineration service from Anthyesti, you can rest easy knowing that your pet's remnants will be brought to you.
What Is The Cost Of A Funeral At Anthyesti?
The very first point to note is that funeral fees can vary significantly. Anthyesti Funeral Services has been providing affordable and professional memorial ceremonies and cremation services to numerous communities. From beginning to end, you and your family can rely on our compassionate and skilled staff to help you at every inch of the process. We provide low-cost funerals, cremations, and remembrance ceremonies that are tailored as per your family's specific budget and requirements. The services are available for booking where you can get in touch with us and get your very own customised package.
What Is The Difference Between A Funeral And A Memorial Service?
A funeral ceremony is a memorial service for a departed person who is yet to be buried/cremated. On the other hand, a memorial ceremony is a service given to honour the memory of someone who has died but whose body is not around.
Is It Possible For Anthyesti To Assist In The Transportation Of A Deceased Person?
Yes, our funeral director aids in the transportation of the deceased. Planning funerals that are dignified, individualised, and affordable for people of all faiths and cultures is our aim. We handle everything with the greatest care and precision, whether it's a funeral vehicle, a freezer dead body box, or shipping human bodies across countries.
Should I Cremate Or Bury My Pet?
This is a very personal decision that any member of the family can make. Cremation, on one hand, is frequently the very first option for pets as it is much more sanitary, less labour intensive, and has a lower pet cremation expense.
When Will My Pet Be Picked Up?
Carrying your pet to the crematory is included in our pet memorial services package. We arrive at the location to take the deceased's body to the cremation parlour as soon as we receive notification from the family.
How Long Does A Pet Cremation Take?
Pet incineration is the process of reducing your departed pet to ashes by exposing it to high temperatures typically between 1400 to 1800 ℉. Cremation can take anything from half an hour to 2 hours, determined by the size of your pet.
Who Are The Funeral Home Service Providers In India?
Yes, there are funeral service providers in India. Many companies have entered the funeral sector, and have been helping individuals in their time of need after losing a loved one. Mokshshil, Shradhanjali, Kashimoksha, Anthyesti, and Tributes are the top five funeral service providers in India.
How To Play Gamdom Casino In Australia?
Playing Gamdom Casino online in Australia is becoming increasingly popular as more and more people look for casinos to join. With the exciting selection of casino games, generous promotions, and secure environment provided by gamdom casino , it's no wonder why so many Australians have chosen this option. Here is a brief breakdown of how you can get started playing at Gamdom Casino in Australia today!