Samvatsarikam Service in Gaya
Samvatsarikam Service in Gaya
Shradh ritual which is performed on the First death anniversary of the deceased souls will be called as Samvatsarikam. Generally Samvatsarikam is a three days ritual which includes first day Unabdikam, second day Samvatsaravimoka, and third day Abdikam. Performing all these rituals in Gaya will bring more peace to the departed soul.

While Performing Samvatsarikam on the day all descendent family members will come together and the elder most son as a main karta will performs the Samvatsarikam and completes all the rituals along with he will be offering daan to the deserving brahmins as per shastras and purana to get the blessings of Pitru devatas.

SamvatsariKam is the Shradh performed the day before the Abdikam. Abdikam has to be performed on particular tithi of departure.

After completing these shradhs, each year Pratisamvatsarikam should also be performed. Due to some problems one wasn't able to perform all these sradhas, those can perform three shradas from the day of Unabdikam to Abdikam. The person has to complete all these shradas which he wasn't able to perform previously on the day of Unabdikam.

In Gaya every year many death anniversary rituals will be performed because of the holiness of this city. From Anthyesti you can arrange the Purohit service in Gaya for performing all these rituals.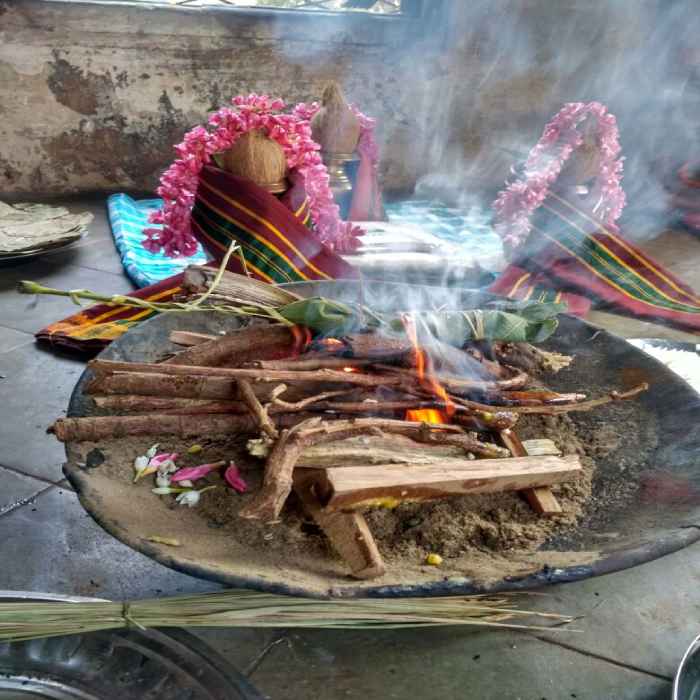 Why We Need to Perform Samvatsarikam: