Anthyesti Provides The Essential Funeral Decor Services
Humans commemorate anniversaries, births, as well as other significant events in our lives. Thus, we must appreciate and respect the death of a loved one in the very same manner and give them an honorable last journey as we regard and treat such occasions. A funeral service ceremony is incomplete without fresh flowers and appropriate décor. Anthyesti is here to help you with death anniversary decoration and much more!
Ambulance Décor Service For even the most part, a deceased one's last journey transportation is viewed as a representation of the departed person's existence on this planet. To commemorate the life span of a valued one, you may pick from a range of our ambulance decorations. Glorious décor, utopia décor, ambrosial décor, and heavenly décor are among the most prevalent sorts of medical décor services. Last Darshaan Décor Family members and friends face an overwhelming challenge while saying their final goodbyes to a loved one. You treasure all of the relationships you've made with them. People want to respect the dead soul by placing a cheerful photo frame of their deceased loved one with beautiful flower decorations. We provide indoor and outdoor décor for funerals and help ease your burden in whichever way we can.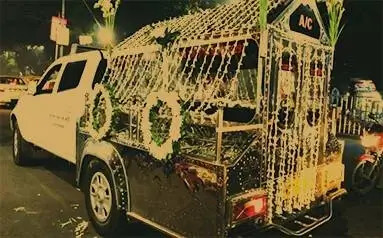 We provide fully equipped dead body carrying van to transfer dead bodies all over India. In unfortunate times of the death of near and loved ones when the family is looking a dead body van service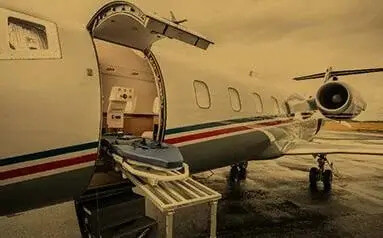 It can be a harrowing experience to witness the death of a loved one. Along with the grieving process, you will also have to deal with the responsibility of organizing a funeral service.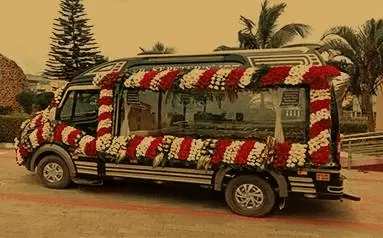 The demise of your loved one can be one of the most challenging times of your life. On top of losing the person, planning and performing a funeral service becomes an extra burden.
It cannot be a comfortable experience to lose a loved one. It is a long grieving process, which usually has the funeral proceedings involved, as well.