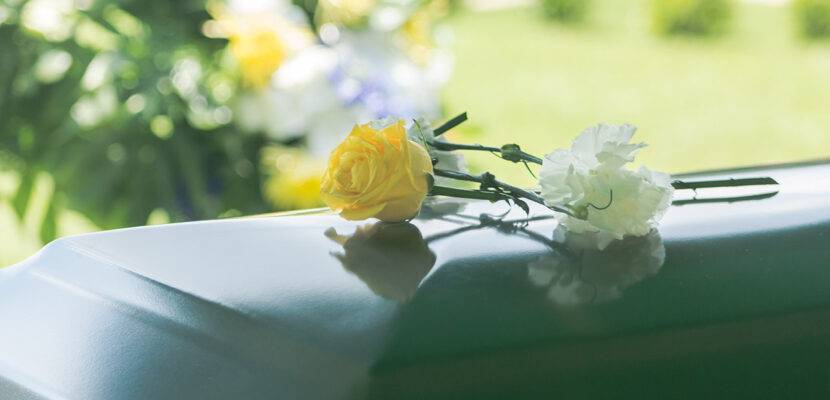 Funeral Arrangements: A Complete Guide | Eenadu Vasundara
If they do not have the option, it's ok .. if you know that one moment is a moment. That is the list of deaths every day. Free family members are freezer boxes, coffin, funeral vehicles, priests and Funeral Arrangements.
Our mother-in-law is a Punjabi origin family. One day our grandmother died. We are in trouble. On the other hand, a chariot for the chariot, and a Punjabi tradition is the ultimate counsel of the priests and Funeral Arrangements. These services do not know where we are. The day had to spend a lot of time in order to find out about these services in such distress. Then it seemed that all such services should be brought to a platform. Two years ago, the idea was put into practice in Kolkata. All in one place:
The vehicles needed for the bodies, the embalming injections without damaging the dead body, the necessary equipment, and the adrenal cosmos. Final and Funeral Arrangements are also in each tradition. We will arrange for the priesthood accordingly. Some people die and their family members want to take that body to their own states. We make those arrangements. Many people come here to come to our country for medical treatment from here. The aliens are losing accidental lives. In order to keep the body in the plane, they have to negotiate with the diplomatic missions of the countries (Embassy) and complete the terms. Some documents should be submitted and accepted.
The body must be packed very carefully. Avoidance of any shortcomings in the airlines. The body must be sent to the mortuary. Some of them can not do that here and they do not. We will do all the care and take care of the body to go home.
I will send it anywhere: Serving the above services is not the only thing I can do. A team of physicians embarking on dead bodies contracted with body packing companies. All these arrangements come in the hands of one of the customers. Price is based on service. Every day there are death chambers. Summer and winter are the most deaths. Then we have more work. Our services are available 24/7. That is why I am vigilant. The less that we left, the less. This company is run in the sense of social service. I feel like this. That's why you can provide such services. Even if you come from the software sector, you have overcome all the challenges in a year.
Directions in Countrywide: I was born and raised in Hyderabad. This was followed by the completion of electrical engineering in 2006, Five years later, another company has been involved in the country's duties. Maarivadi Hyderabad. He was transferred to Kolkata for three years. I went there. Our company has given us the opportunity to work from home. The income is good. I just got a job and started the services with the name "Anthyesti" means the ultimate sage. I do not want to be the first woman to come into this field of Funeral Arrangements. But in the year of my life, my mother also joined the director.
Revolving around the graveyards. Consulting embossing doctors and priests. Whom do you talk to? 'Your idea is good. We will also cooperate. And I made arbitrarily arranged. Vehicles and boxes and Funeral Arrangements. The website was created as part of our campaign. Our posters are at the cemeteries, hospitals, care homes, and airports. Pamphlets and phone numbers are available. In older people, many adults tend to grow in love with their children. Some of them contacted me because I liked my services. While staying in touch with their final funerals, I was ready to advance myself. Children do not care. Adults want to be satisfied. Those who settled abroad are also entrusted with us to contact us and make their parents. Our representatives remain with customers until these programs are completed. I will go if I need it. If there is no one in the funeral Otherwise we will send our staff. My goal is to get these services available soon in Bangalore and Hyderabad , want to expand services across the country.
REFERENCE : http://www.eenadu.net/vasundhara/vasundhara-inner.aspx?featurefullstory=7786